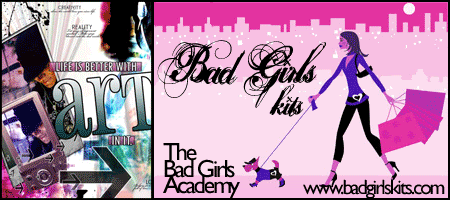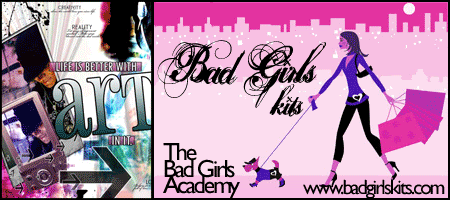 After some much needed time off for a family ordeal I finally got back into some scrapping. The first Page is for a BIG contest over at Bad Girls Kits Forum ***see above*** The Challenge was to use their layering techniques.
Then this page was created for BOTH Just Scrapping & Creative Scrappers. In Just Scrapping we were to creat a Fall/Halloween Layout without using any orange and we had to use paint - in Creative Scrapping it was a Sketch challenge using a new technique (using punches).
Hope you enjoy them!