Ok first let me say I am really surprised (pleasantly) that I am still participating in the Bad Girls Kits - Top Design Academy Contest. 300 people entered this contest and we are now cut down to 96 (I believe), the talent in this contest is just astounding - I am so thrilled to be participating with them. Ok This week's Class was all about accessories/embellishments and the pressure is on - big time.
This is my entry...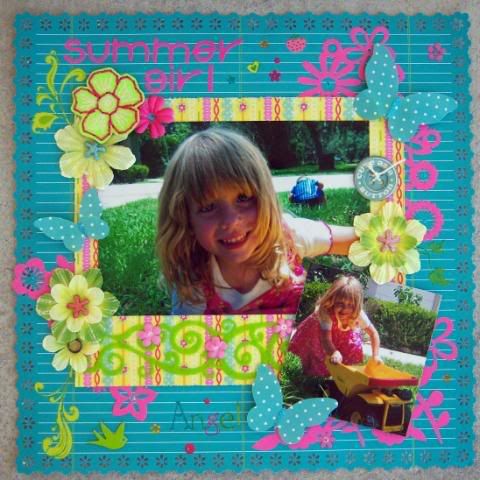 And since I was at home sick on both of my days off this week - I also did this fun page of my granddaughter from one of her Pageants.
Also there is a CROP going on over at Just Scrappin - why don't you come in and take a peek...
http://pinkyscraps.proboards88.com/
Lots of fun challenges and some sweet prizes!!